MEDIUM POWER FM AMPLIFIERS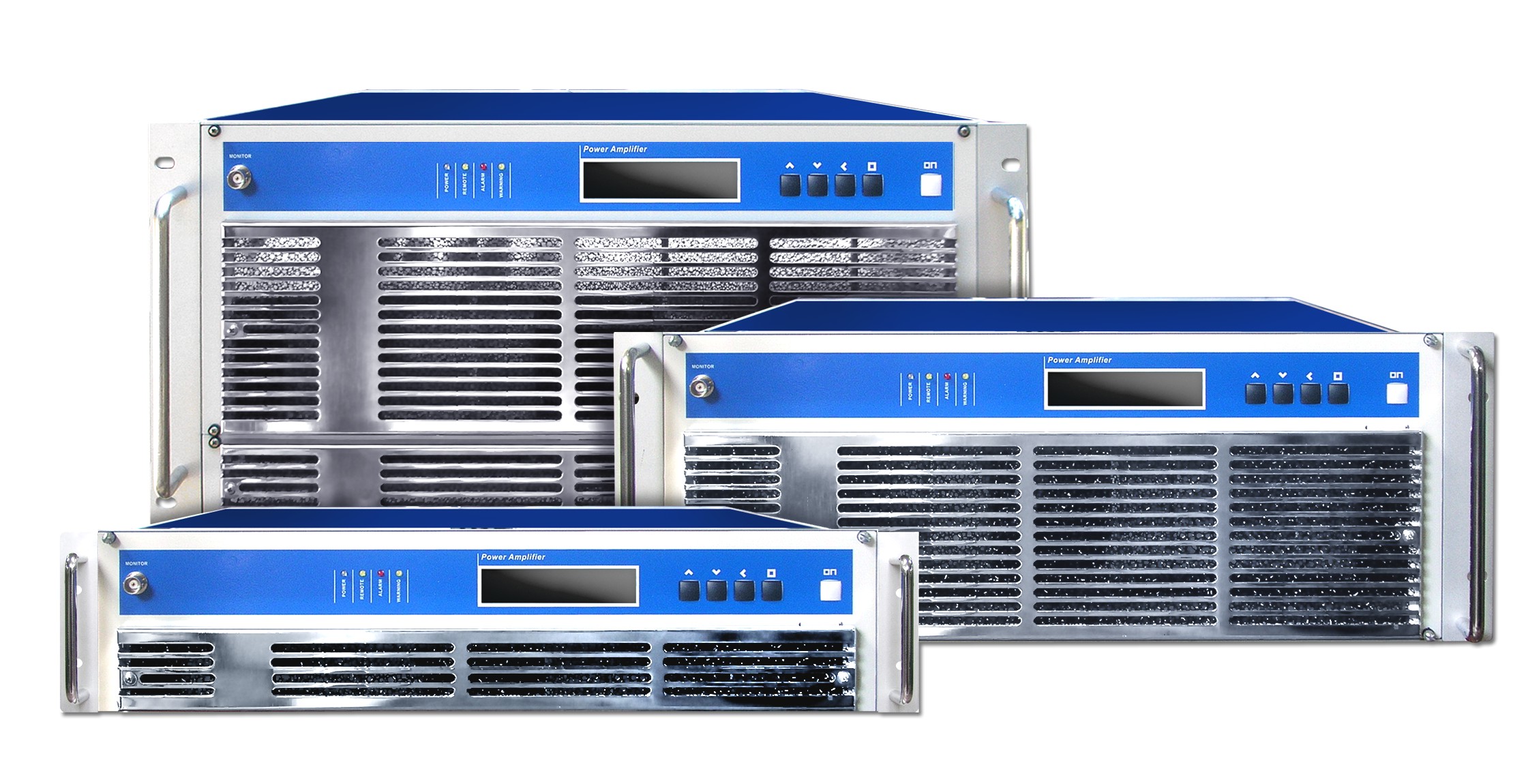 The FM amplifier line of the FPAxF family was designed with great care for consumption and bulk, oversizing all of the components: LDMOS, fans and power supply, thus expanding the redundance concept.
The active devices belong to the 6th generation of LDMOS, very robust and with high gain, allowing to create very compact amplifiers.
The switching power supply wide input range are tested to sustain network bursts up to 4kV. Greatly efficient, they assure a power factor close to one in any load condition.
The heat dissipation in high-power models (3 and 5kW) is performed by high-quality, very quiet fans.
The usage of a high-performance dissipator and the high efficiency of active devices allowed a remarkable decrease in weight, making transport and installation simpler.
Designed to assure high reliability if connected directly directly to an antenna system, these amplifiers are well-fit to a modular use in higher-power amplification systems.
Effective software algorithms protect the equipment from any cause of breakdown.
The output power is dinamically decreased to conservative values in case of environmental overheating or reflected power from the antenna system.
The loads of the internal combiners are sized to work indefinitely even in unbalancing conditions, thus granting a continuous service without interruptions. A multi-function display allows to check at any moment all of the parameters of the amplifier and to adjust the output power.
All of the functions of these amplifiers are remotable through RS485 serial interface, or optionally through SNMP protocol or WEB SERVER.